This is the site of gourmets in Cuba.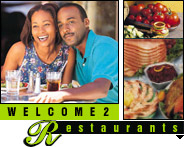 Here you will find the restaurant you are looking for, whether interested in a specialty (seafood, grills, Cuban or international food, buffet, etc) or a neighborhood (Vedado, Miramar, Old Havana, etc). If you are just hungry or you are eager to enjoy the most exquisite Cuban flavors, here you will find the best restaurants in Havana, including a summary on Cuban culinary culture.

Cuban culinary culture:

Traditional Cuban cuisine, also known as Creole cuisine, is the result of the mixture of the different cultures brought by the colonizers and immigrants during the history of the country. The main influences are the Spanish, the African, the Chinese, and to a lesser extent, the Amerindian. Know more...